The Parent Empowerment Program (PEP) Training and Families First in Essex County Inc.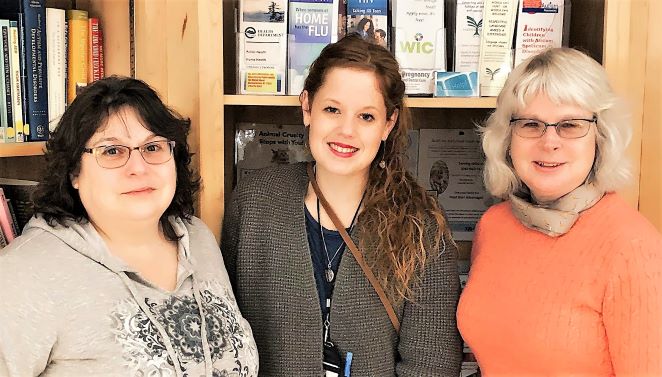 Family Peer Advocates (FPAs) are a uniquely qualified group of professionals whose work is informed by their lived experience caring for a child with significant social, emotional, developmental, medical, substance use and/or behavioral needs. FPAs work directly with families of children with different abilities to help them navigate the service system and to empower and support them to participate with their child in services.
FPAs are formally credentialed to provide their services in a variety of settings. Traditionally, the FPA credential was received after completing a five (5) day in-person training. However, with the transition to Managed Care, the need for an optimized, accessible, and standardized training arose. In 2018, Families Together in New York State (FTNYS), which administers the FPA Credential, partnered with the Community Technical Assistance Center (CTAC) to modify the training and develop online modules as part of the new Parent Empowerment Program (PEP).
We had the privilege of speaking with Anne Griffin, the Director of Development and Family Services along with Family Peer Advocates, Sara Barrachina and Lisa Sheehan, to learn more about how the new PEP training has impacted the work they do.
How has the online Parent Empowerment Program (PEP) training helped in their work?
Standardizing Key Concepts: Prior to the PEP credential, it was difficult to ensure a standardized curriculum. Now, FPAs receive the same information on core concepts central to their role such as setting boundaries and self-care. For Sara Barrachina, "The defined role was nice to know, especially for someone new to the advocate position".
Accessibility of Resources: Another benefit of the new blended PEP training is the ability for FPAs to use the resources in their own life and modeling this for the families they work with. The availability of online modules allow for participants to have access to resources even after they complete a module.
"The self-care part, so many [moms] would lose themselves. Just having that piece to it reminds us to practice self care and therefore that helps the parents we work with. I actually have some moms doing that for themselves now." - Lisa Sheehan
Supporting FPAs on their own journeys: Although Anne's position does not require for her to be credentialed, she too fulfilled the requirements, including taking the PEP training.
"Online modules really re-inspired me and got me back in touch with the feelings that you can have on your journey, because my journey was 15-20 years ago…How isolated people can feel, how alone they can feel, I think it's very easy to feel as a parent that you're incompetent, particularly your child with special needs is acting out behaviorally. So I really loved doing the online modules and then going to the two-day [in-person] training."- Anne Griffin
Families First in Essex County has been raising awareness and supporting families of children with behavioral health and/or developmental challenges for over 26 years. Anne Griffin is the Director of Development and Family Services at Families First in Essex County where she supervises Family Peer Advocates and oversees direct services. Both Lisa Sheehan and Sara Barrachina are FPAs at Families First of Essex County. For more information about their organization, visit their website at http://www.familiesfirstessex.org/